WHO WE ARE
We are professional journalists and researchers in the field of Communication. Our aim is to participate in the political, social and cultural advance of our country, utilizing our tools, within the context of our profession. We consider that information, communication in general and mass media especially are critical drivers to support the basic principles of democratic procedures and we advocate the right of universal access to reliable information. More about our national and international partners you can read here.
Statement
We recognize communication professionals and especially journalists as carriers and moderators of information and the citizens as equal partners in the vindication of reliable information. We consider that all play critical and equally important role for the country's prosperity and sound operation, for justice, mutual trust and, ultimately, for people's progress.
We believe that Media Literacy is a tool for modern societies to grow, by empowering citizens to assess the function, content, value and tools of the media and of any "information source" that influences individual and collective decisions. We support media literate citizens to be vigilant of stereotypical narratives that frame their understanding of reality through bias and prejudice, paving the way for meaningful and critical evaluation of information and thus allowing for control of reliability, quality, intention and purpose of information.
We are convinced that the ever-evolving media landscape worldwide shapes new meanings of the substance of communication in the 21st century. We participate both as professionals and as active, efficient and creative members of the global community in the exploration, pursuit, re-definition of old and identification of new IC values, data and tools.
Objective
Participating in the development of investigative journalism in Greece through the promotion of important and/or award-winning research, providing relevant information, resources and means. We believe that this will inspire young journalists and will guide users to become more demanding in seeking information.
Mobilizing readers to develop their skills to assess the news on domestic and international media in order to learn to investigate sources, arguments and intentions of the content they read in print and online information tools and to identify cases of potentially fake news.
Investigating cases of disinformation, targeted content and propaganda and providing guidelines to readers to identify indications of related content in the media.
Promoting media literacy, as the capability and skills of people to access, understand, analyze, evaluate and create on multiple and multimodal information and communication media.
Advocating news literacy, by contributing to a framework of civil practice in assessing the role and function of modern mass media, as well as the methods to perceive, understand, evaluate, critically use and create messages.
Participating and promoting code and ethical issues arising in the exercise of journalism and communication professions in general.
Promoting the views of Greek and foreign journalists and researchers on any aspects related to both journalism and information and communication in general.
Updating on the practice of journalism in Universities, international forums, journalistic organizations and conferences.
email: jaj@ jaj.gr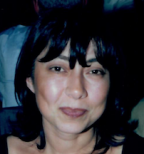 Sissy Alonistiotou, Director, founder
Political scientist and journalist. He studied political science at the National Kapodistrian University of Athens (EKPA) and continued her postgraduate studies at Sorbonne (Paris I). She has practiced journalism as a current affairs analyst, columnist and investigative journalist. She has long experience in creating and managing weekly and monthly magazines in Greek journalistic organizations, with a broad political, social and cultural content. As editor-in-chief and director she gained valuable experience in managing competent and experienced journalist teams. She participated in the team that created the magazine EPSILON, when she left the Lambrakis Press Organization to join the journalist's team of H.K TEGOPOULOS Publications. At the same time (1989-1993) he worked as a producer of radio broadcasts at the private radio stations OX FM, SKY, ANTENNA. From 1991 to 2012, she was a senior staff editor of the newspaper ELEFTHEROTYPIA (Editor-in-chief of the newspaper Kyriakatiki Eleftherotypia, editor-in-chief and then director of the magazine EPSILON and all the periodical publications of ELEFTHEROTYPIA's Sunday edition). Since 2012 she has focused her work on media issues and the readers' perception of news (News Literacy) and in 2014 she created the journalistic project "Journalists About Journalism" with publications in jaj.gr while continuing to write for the newspaper KATHIMERINI. She directs the News Literacy Center, the only organization in Greece that promotes News literacy issues. She is a regular member of ESIEA.
e-mail • linkedin Facebook Twitter
STANDING EXECUTIVE BOARD

Dr. Nikos S. Panagiotou, Scientific Adviser
Nikos Panagiotou is Assistant Professor at the Department of Journalism and Mass Media of the Aristotle University. He has received scholarships from the UK Foreign Exchange and Commonwealth Office, Google, University Universidade Fernando Pessoa (Portugal), RCAP of APU University (Japan), Beijing Foreign Studies University and transnational scholarships. He has an important research portfolio, significant part being funded by Google (Digital News Initiative). He has scientific and organizational responsibility for the Thessaloniki International Media Summer Academy, and reviewer for the journals: St. Antony's International Review Oxford University, Multi-Disciplinary Scientific Journal of International Black Sea University, and Journal of Culture and Society. He has published articles in International and Greek journals and reviews as well as in collective volumes and has participated in scientific conferences. He is a member of the War and Media Network (2010-today).
E-mail: npanagiotou@jour.auth.gr, nikospanagiotou@gmail.com
---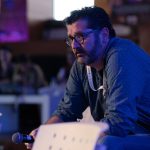 Thanos Sitistas Epachtitis
Born and raised in Greece.  Hellenic Air Force NCO for 23 years (Ret.).
Fact-checking for 10+ years. Co-founder and former member of Ellinika Hoaxes-civil non-profit company.
 Founder of Greece Fact Check. Core member of Fact-Check Cyprus.  Speaker at conferences and universities about fact-checking. Monitoring state sponsored disinformation and hybrid warfare.
 Attended Distinguished Humphrey fellowship program: Media and Information, Bureau of Educational and Cultural Affairs of the U.S. Department of State.
email: sitistas@factchecker.gr
---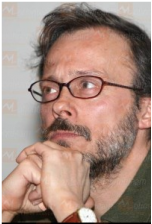 Gregory Paschalidis,  Professor of Cultural Studies at the School of  Journalism and Mass Communications of the Aristotle University of Thessaloniki.
Gregory Paschalidis is Professor of Cultural Studies at the School of  Journalism and Mass Communications of Aristotle University of Thessaloniki, where he teaches since 1996. Having an academic background in social sciences and humanities, his scientific work is distinctly interdisciplinary and engaged with the pursuit of innovation, diversity, and inclusion in a wide range of public policies and institutions (media, education, museums, etc). He has been involved in the reform of the national syllabi in the humanities (literature, history), the development of intercultural education, the introduction of visual/media literacy in obligatory and adult education, the design and/or evaluation of higher education programs in Media and Journalism. He is President of the Hellenic Semiotics Society and editor of the online, free access scientific journal Punctum. International Journal of Semiotics.
His research, publications, and teaching are mainly in the following areas:
Media/Journalism studies: history and theory of mass media, media/visual literacy, visual and audio-visual media (photojournalism, cinema, television, documentary), digital media and journalism, history and sociology of journalism
Contemporary culture: Cultural theory, cultural policy, cultural identities, popular culture genres, cultural diplomacy
Visual Studies: Visual semiotics and visual sociology as pertain especially in the areas of public and political communication
https://auth.academia.edu/GregoryPaschalidis
---
TEAM

       Maria Kozakou, Editor in chief
Maria Kozakou is a Journalist and New Media Expert.  She is a Hubert H. Humphrey Fellowship Program ( "Democracy in the Digital Era, University of Maryland, USA, 2019)  with a Fulbright Scholarship.  She studied Communication and Mass Media at the Panteion University of Athens, in the direction of Cultural Administration. At Krems Donau Universitat she earned –with distinction- her Master in Arts in Quality Journalism and New Technologies. Her first work experience was at Mega Channel, but it was very easy to be "captivated" by radio on a journey that began in 1997 on private radio stations and, since 2001, on ERT (Public Broadcaster). From the beginning of the "digital era" she has worked as editor and Editor in Chief on websites like ERT's radio sites, as website content manager. She has worked in Communication Offices of big organizations. She was also the Editorial Director at eone.gr.  (later kathimerini.gr). At the same time, she writes in magazines, prints and newspapers, such as Isotimia, Inside, METRO, Office, Architecture, Theatis (cultural magazine), the political magazine KRAMA. She keeps track of developments in communication and journalism and participates in seminars in Greece and abroad on new media tools. She also has extensive experience in project management and in the relations of major Broadcasting Corporations. She writes about current communication phenomena. She has been teaching Radio and New Journalism Principles in Schools of Journalism for the past ten years.  Maria loves the sea, gadgets, and dogs. You can recognize her voice in commercials, trailers, and narrations, as well as the Eurovision Song Contest commentating since 2006, for Radio and TV. She presents a daily morning radio show for the last 24 years. She is a regular member of ESIEA.
---

Vassilis Nedos,  responsible for International Programs for Media Literacy Institute & jaj
He was born in Athens in 1977. Historian, European History specialist he studied at EKPA & OU in Athens (BA, Mphil). He worked as a journalist in the newspaper TO VIMA (2000-2008) and since 2008 in the newspaper KATHIMERINI. He is the Diplomatic and Defense correspondent, author and curator of "Security Bulletin" blog of kathimerini.gr. He was a commentator on the tv station Action24 and has been commenting on and presenting issues of his specialties to the SKAI TV station. He writes in the Estonian newspaper Post Imees. He is a regular member of ESIEA.
---

             Dimitris Triantafyllidis, Senior editor – Russia expert
Dimitris V. Triantafyllidis was born in Thessaloniki. He studied Philosophy at the then State University of Kiev (Ukraine) in USSR, where he presented his Master of Arts thesis. He then studied Theology at the Aristotle University of Thessaloniki. He worked for several years in Private Technical Education and Vocational Training Schools. He then turned to Journalism and worked as staff for major newspapers and television stations. During the last 12 years, he has been working at the "Athens 984 FM" radio station, where he started as head of broadcasts for the immigrant communities and then in the International News and Foreign Language Programs section. He has translated from Russian more than 70 books of literature, poetry, politics, philosophy, and theology. In 2013 he founded s@mizdat editions, specializing in Russian literature, and in 2014 "Stepa" magazine, a quarterly review of Russian culture. His journalistic and scientific interests range from literature and poetry, philosophy and theology to Geopolitics, with emphasis on Russia. His latest book is titled "Letters from Russia" and is a particular journey to the Russian cities and mainlands, revealing the traditions and historical archetypes of society, and recording meetings with prominent contemporary personalities. He is currently working on a book titled "Modern Russian Democracy: pro et contra", as well as a volume with interviews with Russian dissidents and thinkers about the state of today's Russia. He is a regular member of ESIEA.
---

Alexandra Voudouri, journalist, Balcans expert
Alexandra Voudouri is a journalist, born in Athens. She has studied at the National University of Athens (BA) and at the School of Journalism, Media and Cultural Studies- University of Cardiff, UK (MA).She is covering diplomatic and European affairs issues for Greek media (printed and online) while focusing on developments in South Eastern Europe and mainly, in the Balkans. She is currently a foreign and political affairs analyst for Macropolis.gr (www.macropolis.gr). She is presenting the international press daily at Athina 9,84fm. She has covered foreign affairs for the Athens International Radio (2005-2011) and the municipal radio station Athina 984 FM since 2011.She has reported on numerous European Councils, UN general assemblies and covered numerous visits of foreign ministers to Greece. Alexandra has also worked with other Greek and international media as well as carrying out interviews with European officials and foreign ambassadors, in Greece. She speaks English, Italian and Spanish fluently and holds a basic knowledge of French and Turkish.
---

         Maria Katsounaki, special adviser 
She was born in Athens. She studied Public Law and Political Sciences at the Law School of the University of Athens. She has been working as journalist since 1984, at the beginning with "Ethnos" newspaper and since 1987 with "Kathimerini" newspaper. She has specialized in culture reporting, holding the post of editor-in-chief and head of the "daily culture" division from 1992 to 2007. For ten years she has worked as columnist at "Kathimerini", while continuing her work on cultural issues. From 2000 until the beginning of 2012, she presented a show about Greek Cinema on ET1 National Television In 2007 she was awarded a prize by the Botsis Foundation for promoting culture in the media. She is a regular member of ESIEA.
---

   Elias Maglinis, senior editor
Elias Maglinis was born in Kinshasa, Democratic Republic of the Congo in 1970. He obtained his BA in English and Politics from the University of Sunderland and his MLitt and Media and Culture from the University of Strathclyde in Glasgow. He worked as an assistant editor and a staff writer in the book review "Diavazo" (1996-2003). Since 2003 he has been working as a staff writer in the newspaper "Kathimerini". During 2012-13 he served as the Opinion Editor of "Kathimerini" and since 2013 he holds the position of Arts and Letters Editor for the Sunday edition of "Kathimerini".  He has published three books of fiction. The short novel "The Interrogation" (2008) has been translated into English and Serbian. His latest novel, "Morning Calm" was awarded with the Best Novel Prize from the Petros Haris Institute of the Academy of Athens. It was also awarded the Prize for Best Novel from the digital book review "O Anagnostis" and from the literary review "Klepsydra". He is a regular member of ESIEA.
---

      Nikos Kyriakidis, Reporter – Researcher
He studied journalism at the "Laboratory of Professional Journalism" with his professors Rosakis, Papayannakis, Zouraris, Filia, Andrianopoulos, Lendakis and others. He began working as an apprentice in the Athenian daily press in 1983 as police and general reporter. Since then he has worked and collaborated with various newspapers ("Avgi", "Eleftherotypia", "Kathimerini"), special press magazines and private radio stations. He is a regular member of ESIEA.
---

      Dr George N. Tzogopoulos, Senior Contributor
He is a journalist and media-politics expert, is the Founder of chinaandgreece.com and the author of the books US Foreign Policy in the European Media (IB TAURIS 2012) and The Greek Crisis in the Media (Ashgate 2013) . He is also a regular columnist in Global Times (China) and a commentator in various international media such as ARD, ZDF, Deutsche Welle, CCTV and Al Jazeera. Tzogopoulos co-operates with the European Council on Foreign Relations on the Scorecard project since 2010.
---
Barbara Basdeki was born in 1983. She graduated with high distinction from the Department of Journalism & Mass Communications of the Aristotle University of Thessaloniki. She also holds a degree from the School of Early Childhood Education of the same University.
She has worked in several newspapers and magazines, mostly as a cultural and free editor, as well as at the Press Office of the Thessaloniki International Film Festival. She was Head of the Press and Communication Office of the Museum of Photography, Thessaloniki (2008-2016). She was a collaborator of the Marketing & Communications Department at the Stavros Niarchos Foundation Cultural Center in Athens, while she has also worked in similar departments for private companies. Currently, she is completing a Postgraduate Programme in Cultural Organisations Management (MSc) at the Hellenic Open University
---

    Vaggelis Grigoris, journalist
Vangelis Grigoris studied political sciences in Greece (Athens Law School) and France (Nancy II). He worked as editor and editor-in-chief in the ENA weekly magazine and then in the EPSILON magazine of Eleftherotypia newspaper (Sunday edition). He has collaborated with various media of the Athenian press. He is a regular member of ESIEA.